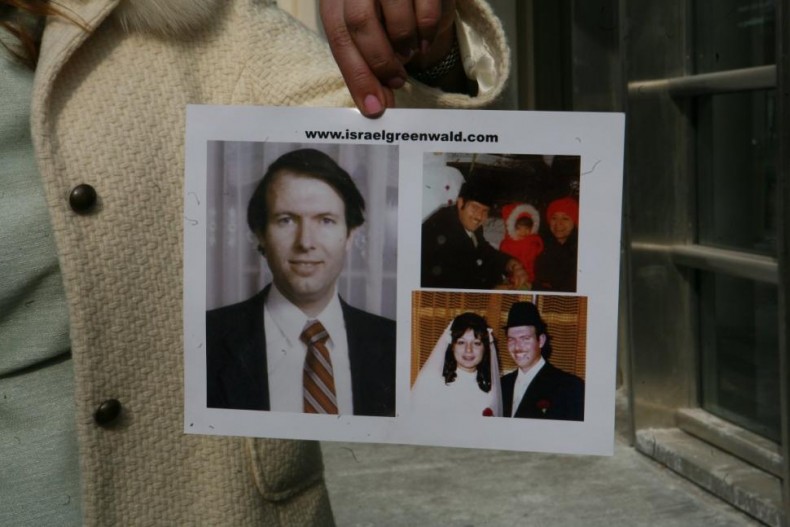 NEW YORK DAILY NEWS
Thursday, July 30, 2015, 12:11 PM
While the murderous Mafia Cops continue collecting their NYPD pensions while serving life sentences, New York City taxpayers continue footing the cost to victims of their carnage.
The city has agreed to pay $5 million to settle a lawsuit brought by the family of diamond dealer Israel Greenwald who was slain in 1986 by Detectives Louis Eppolito and Stephen Caracappa, the Daily News has learned.
It is the second seven-figure payout this year among the six wrongful death civil cases stemming from the traitorous detectives, who were on the payroll of then-Luchese crime family underboss Anthony (Gaspipe) Casso for years.
In January Pauline Pipitone, the mother of innocent victim Nicholas Guido, received a $5 million settlement for the killing of her son, who was gunned down on Christmas Day 1986 by hitmen acting on bad information provided by the evil detectives.
With a civil trial date looming on Sept. 7 in Brooklyn Federal Court, the city has been in settlement discussions with the plaintiffs, but appears to be taking a hard line in cases in which the victim was a mobster.
Mary Ann Carlton, the daughter of gangster Anthony Di Lapi who was gunned down in a Los Angeles parking garage in 1990, blasted the city's lawyers for low-balling her in settlement talks.
"The city decided that my father's life was not as valuable as the Greenwald and Pipitone case because he was allegedly involved in organized crime," she said.
The city nixed Di Lapi's settlement demand for $2 million, she said. "I want justice for my father and I want punishment for the city and those two so-called detectives that the city protected and covered up," she said.
Carlton pointed out that the killer cops have been receiving tax-free disability pension checks — Eppolito gets more than $5,000 per month and Caracappa nearly $4,000 — despite their convictions.
Federal Judge Raymond Dearie ruled last October that the case can go to trial because there is sufficient evidence that the six victims would not have been whacked had then-NYPD Commissioner Benjamin Ward booted Eppolito off the force in the mid-1980s, when he was accused of leaking confidential documents to a mobster.
Despite numerous depositions of police officials involved with Eppolito's disciplinary case at the time, no one could explain how the disgraced detective managed to keep his job.
A rep for the city Law Department had no immediate comment on the deal.